Viewing posts from June, 2014
Posted by: Editor in Campaign June 25, 2014, 8:26 p.m.

The results are in...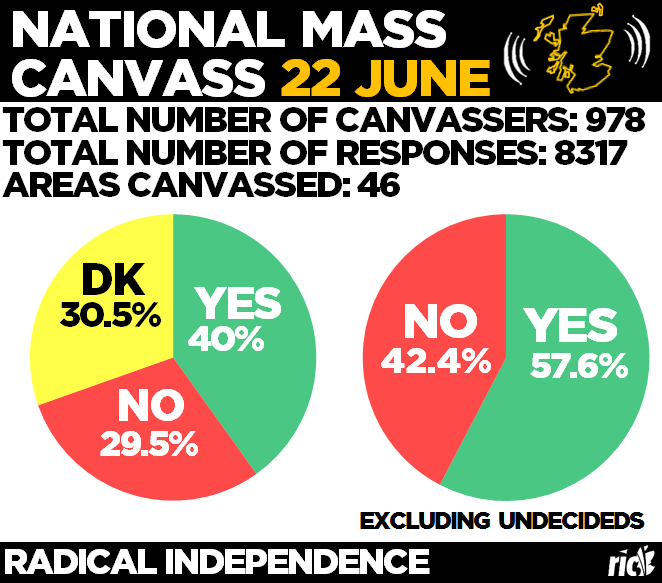 Posted by: Editor in Humour, Polling June 11, 2014, 2:50 p.m.

1966 and all that
We were looking around on the website of the polling organisation Survation when we came across a little curiosity of a poll commissioned by the Huffington Post and published on June 11th.

Ooh, it's getting close
This latest poll commissioned by the Sunday Herald and conducted by Panelbase has No on 52% and Yes on 48%. This poll would seem to confirm the continuing move from No to Yes. Could we see parity or perhaps even a Yes lead before the end of the month? If we did it might be quickly followed by other newspapers changing their stance and even some major political defections.
Posted by: Editor June 10, 2014, 2:21 p.m.

Introducing a new top level UK domain
Today, June 10th 2014, the new top level domain (TLD) ".uk" becomes available. Hmmm, is that good timing?