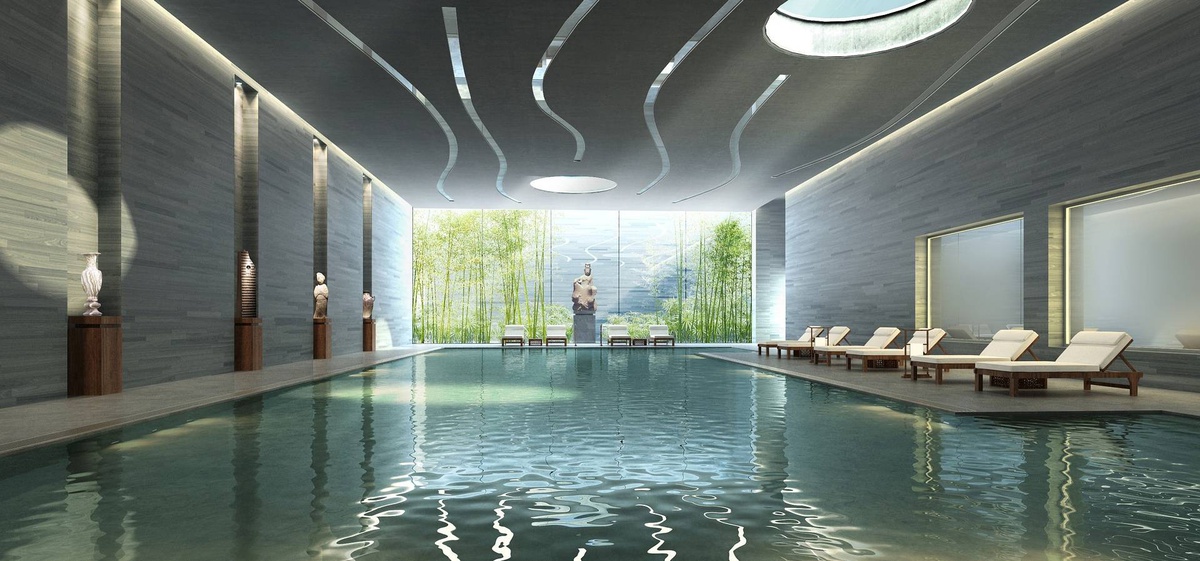 As a Yes supporter, and activist, I often feel that combating the anti-independence lies and deceptions is like emptying a swimming pool using a teaspoon, you'll get there eventually but it takes an awful long time. It isn't that our arguments are poor or that we don't have the skills to present them, it is just that we don't have access to the means of mass communication. No sooner do we make some progress than the mainstream media turn on their taps and the pool rapidly fills again.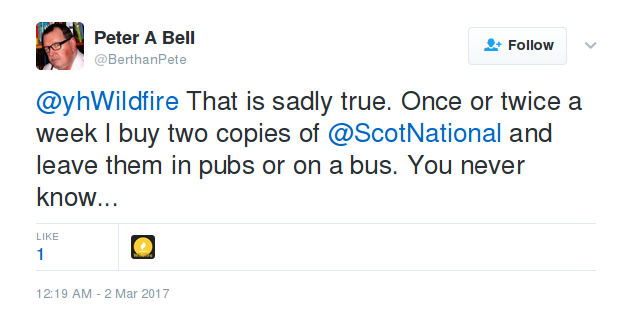 I was reminded of this recently in a Twitter exchange with Peter A. Bell when he expressed his frustration that the public remain blind to Westminster's treatment of Scotland and of our representatives. The public aren't blind, they just haven't seen. The problem, of course, is that very few people are aware of what really happens at Westminster. For those with the inclination it is possible to watch Parliament TV or the BBC Parliament channel and get the raw information from a primary source, but that is only for the dedicated politics geeks. Every other source is filtered: TV channels can edit clips, newspapers can ignore inconvenient truths and radio stations invite "experts" to put the news in context. Even the veritable Hansard is flawed because it may archive the truth of the spoken word but cannot convey the feel of debates and committees. If only the undecided or soft No voter could see the rows of empty Tory & Labour benches as important debates take place or hear the jeers whenever a Scottish MP rises to speak.
People who do not actively search out political news, and those are very much the majority, still get fed a diet of misinformation through accidental consumption of the mainstream media. This is the power of the TV news trailer as people wait for Eastenders to start or the misleading newspaper front page headline seen from a distance. I can still recall vividly the feeling of elation after a day's campaigning, in 2014, as I felt we had really got our message across to the undecided voters we spoke to. My elation was short-lived however when I encountered the wall of newspaper front pages displayed at the local fuel station, every headline was a dire warning about independence. It wasn't just my home town area, every fuel station, supermarket and newsagents across the country would have had the same display; our efforts seemed puny in comparison.
Perhaps our small scale, activist led campaigning against the mainstream media machine is a complete waste of time and we should all just admit defeat now before the referendum has even been announced. Except, we have two huge advantages on our side: firstly once people convert to Yes it seems very few ever return to No and secondly there are potentially thousands of us out there just itching to start campaigning. Put these two things together and we've got a winning combination. We came close in 2014 but this time we win.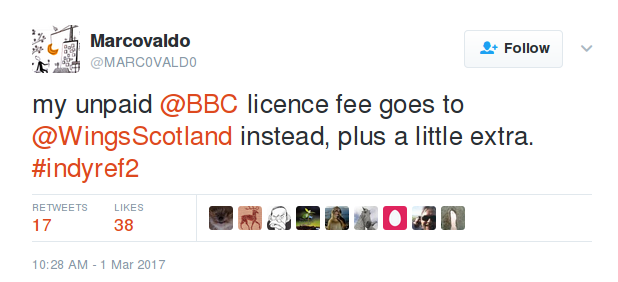 To really make our activist led campaigning successful we need to ensure that our alternative media is properly funded and this leads me on to a suggestion that might be really difficult for some independence supporters. It might involve going cold turkey on your Eastenders habit. Instead of funding the mainstream media use your money to help the indie supporting websites, magazines and new media organisations. Cancel your subscription to that daily newspaper (but not The National or Sunday Herald, of course), stop paying the BBC TV tax and instead use the money to help fund your favourite indie organisation. To give you some ideas we have listed three well known indie groups who are currently crowdfunding and are certainly worthy of your support.
There are many more worthy groups out there and you'll know who they are. Feel free to add any names in the comments section below.
Let's make it a win-win for independence by withdrawing our funds from the mass media propaganda machine and get our new media funded instead. We may only be armed with teaspoons but we have the power of thousands on our side.
---
Posted by: Editor in Campaign, Media March 5, 2017, 9:10 a.m.
---