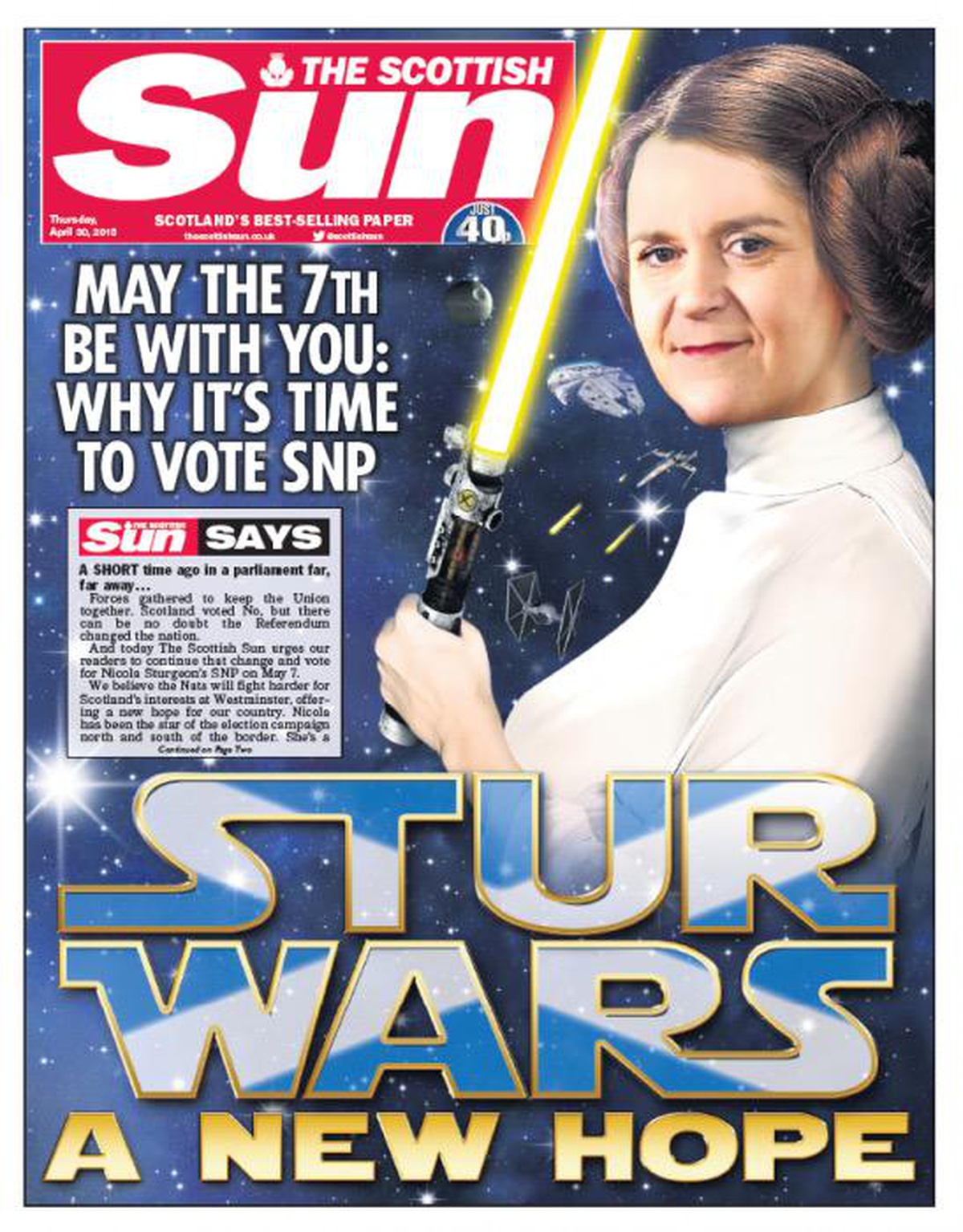 The most dangerous woman in the galaxy?
Well, we weren't sure this was legitimate at first because it looked like they spent less than 10 minutes with the photo editing software to create this image.
However, it will be the front page of tomorrow's Scottish Sun complete with a collection of typical puns. You can read the Sun's editorial online which explains their reasoning for supporting the SNP for GE2015.
Just over 7 days to go until the election and we can't even imagine what else might happen in this quite exceptional campaign.
---
Posted by: Editor in Election, Media, SNP April 29, 2015, 6:36 p.m.
---