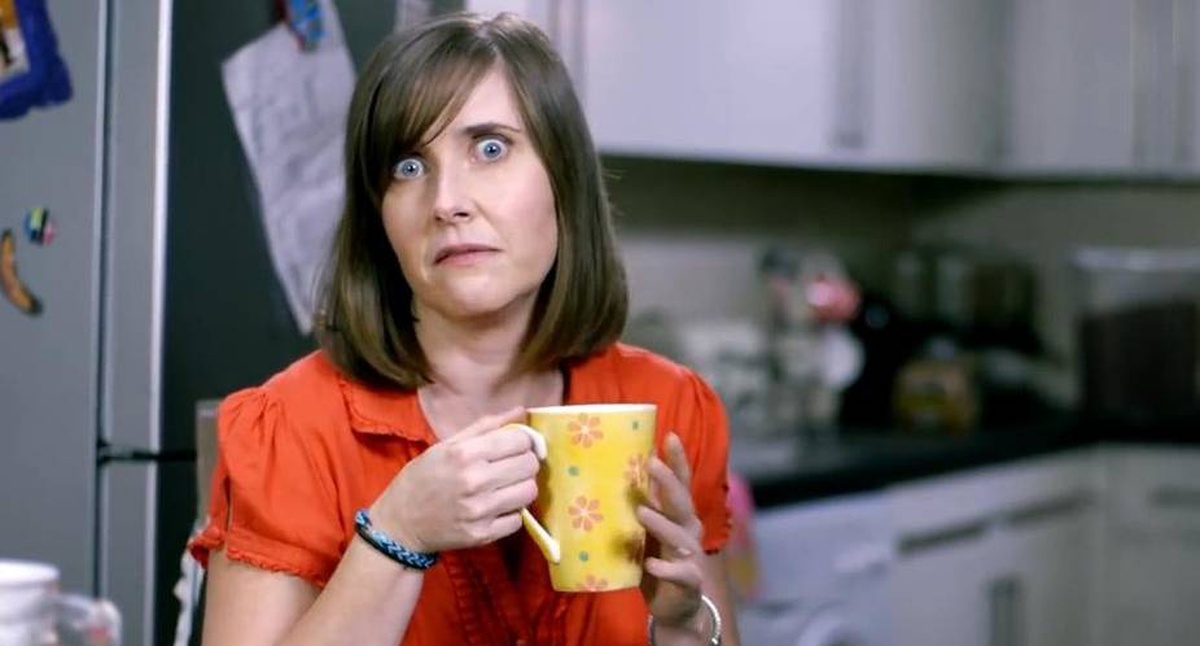 Ad's so bad even Better Together didn't use them
Do you remember how bad the Better Together advert's were during the IndieRef campaign? Will anyone ever forget Patronising BT Lady?  Well, you ain't seen nothing yet!
For your amusement and delectation we present the advertisements that were considered so bad that even Better Together decided not to use them.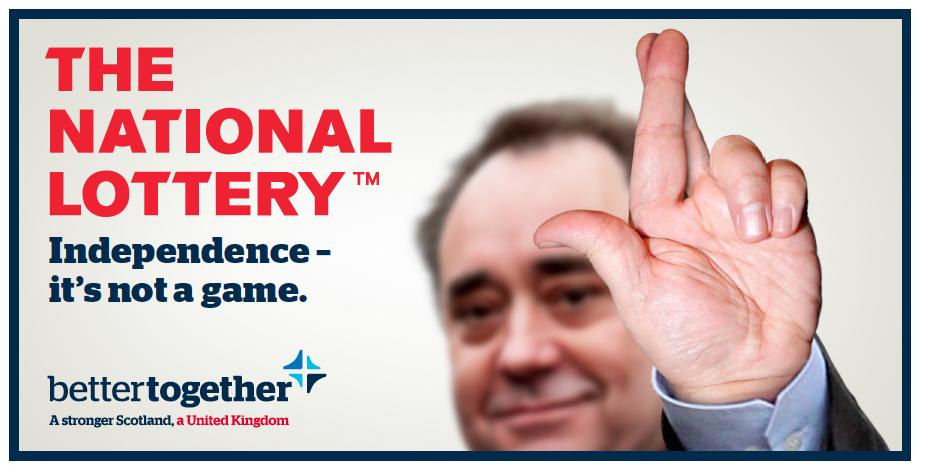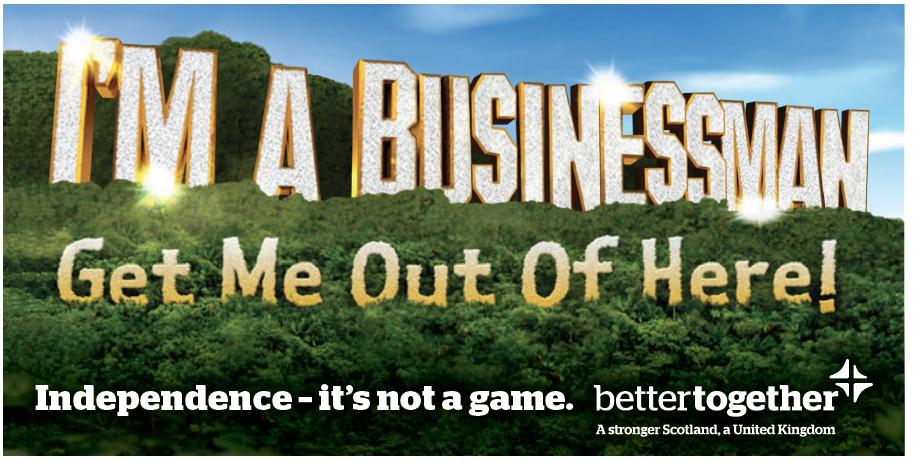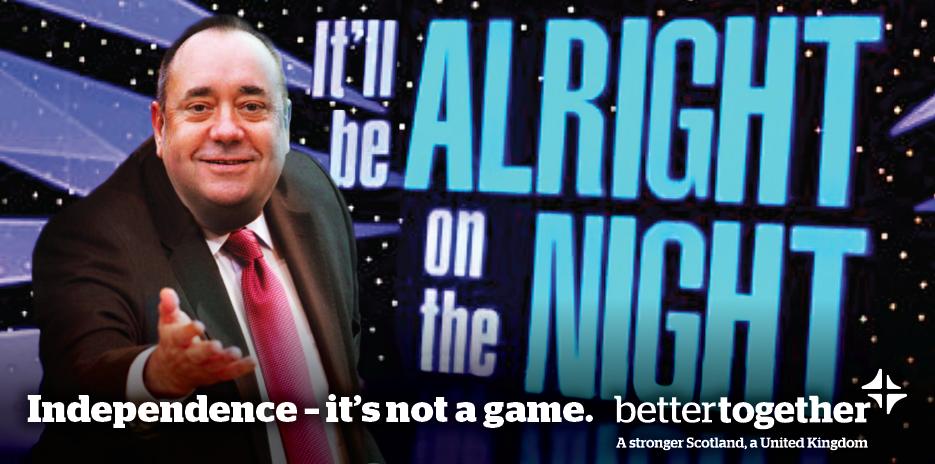 Many thanks to The Drum for finding these images.
---
---