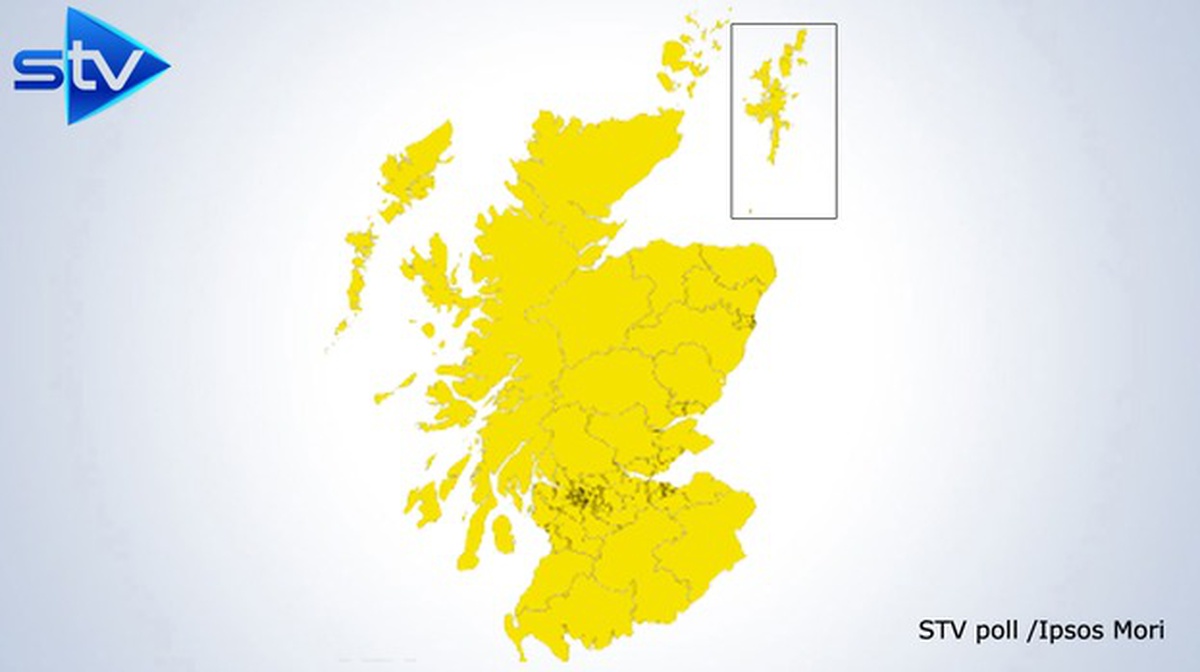 STV Ipsos MORI poll has SNP at 54%
A poll, released today, commisioned by STV and conducted by Ipsos MORI has the SNP on a voting intention of 54% and Labour 30 points behind at 20%. Not far behind Labour are the Tories at 17% and the LibDems and Greens at 5% and 2% respectively. Plugging these figures into the prediction website Electoral Calculus produces a result where the SNP would win all 59 Westminster seats in Scotland.
STV have also gone to the bother of producing a map of Scotland showing where the SNP are predicted to win all the seats.
At the time of writing details for the STV poll haven't been published. So, it will be interesting to see where the increased support has come from. The recent Survation poll commissioned by the Daily Record had a higher level of support for the SNP among women, as compared to men, something we are not aware of in previous polls.
This is now the third poll within a few days placing the SNP with a voting intention over 50%.
---
Posted by: Editor in Election, SNP April 29, 2015, 6:29 p.m.
---