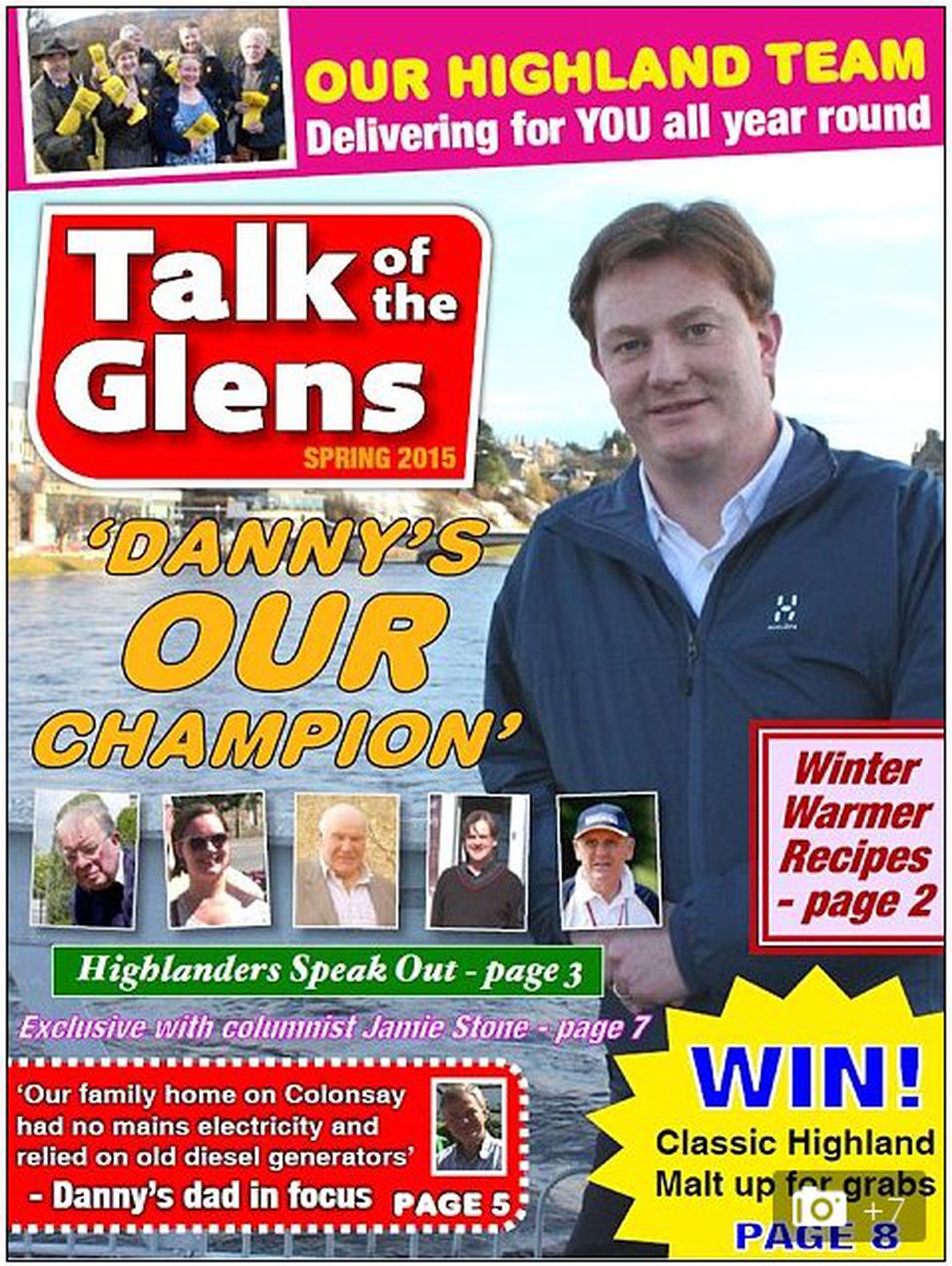 "It's Danny or the Nationalists"
It will be the Talk of the Glens all right but probably not for the reasons Danny would be hoping for.
Chief Secretary to the Treasury Danny Alexander has distributed a newsletter to his constituents in Inverness, Nairn, Badenoch & Strathspey which must mean there is an election soon. The Talk of the Glens has, how can we put it, the design aesthetic of Smash Hits magazine, the intellectual rigour of Janet & John and a disregard for the truth that would embarrass Comical Ali.
Don't take our word for it though take a peek at Talk of the Glens online (but please wear protective eyewear).
The stew is actually Sausage and Butternut Squash Stew (on page 2) and the Ginger Rodent is everywhere (until May 7th., anyway).
---
Posted by: Editor in LibDem Feb. 27, 2015, 3:35 p.m.
---